10 Reasons Not to Break the Ice
As part of an audit to look for opportunities to improve a large white label dating company, one thing I noticed was the number of steps required for a user to send an Ice Breaker. Ice Breakers are used to encourage members to message each other. I decided to create a site map of the existing functionality and found there were 10 opportunities where a member could decide to give up.
research
Previous research showed that only 7% of members will complete their profile the first time they visit the site, so I imagined that the same behaviour might apply for sending an ice breaker.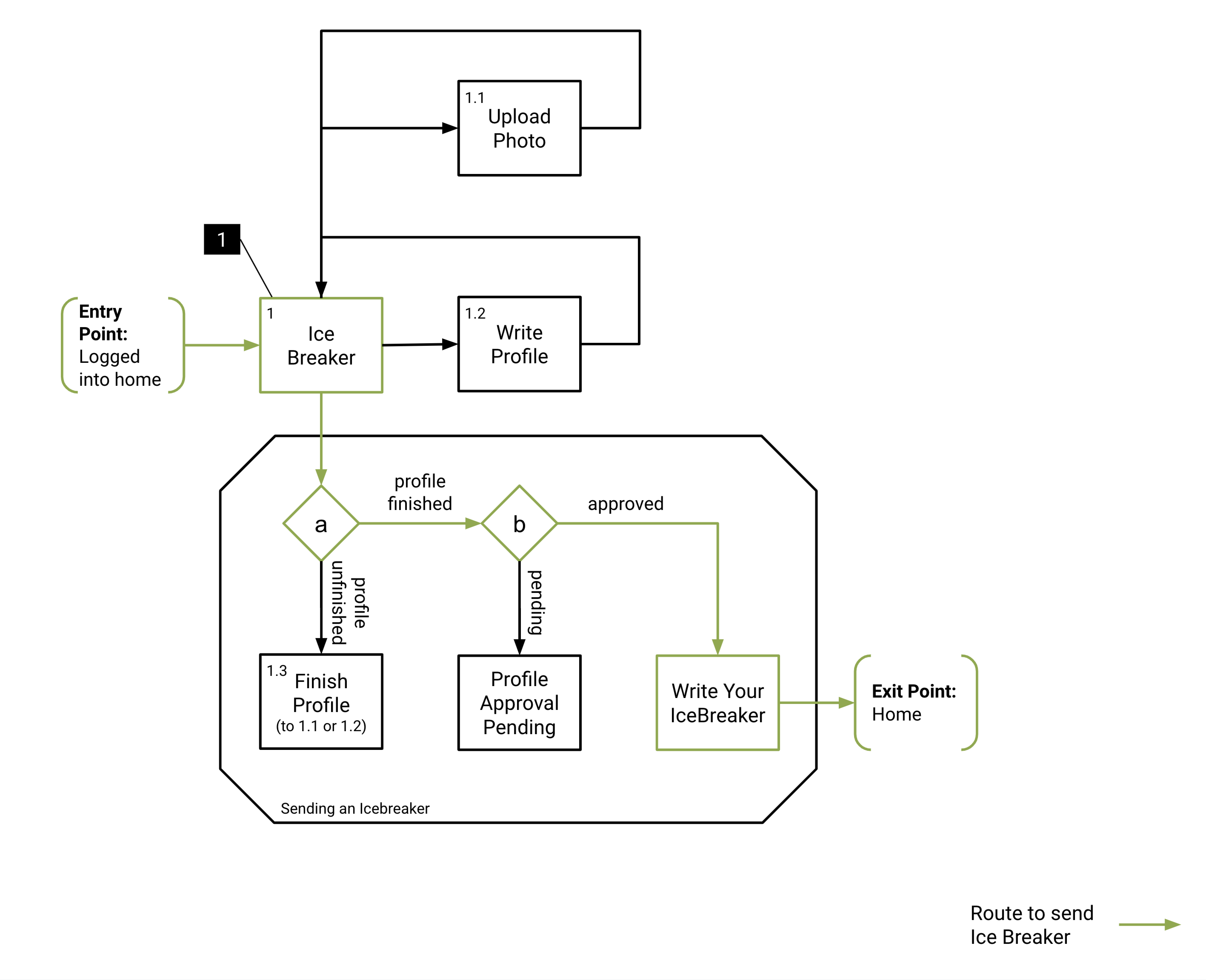 conclusion
The solution was to eliminate any unnecessary steps for the user so that we could capitalise on their motivation at its peak (see flows on preceding pages for a comparison between the journeys). This change succeeded by increasing member engagement by over 300% the normal usage. It even overloaded the server at one point because we'd never had that many members send ice breakers at one time.